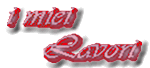 "Catanzaro, fontana lungo le mura del San Giovanni"
2007 Acrilico su su ceramica
cm 25x50
Information on the Introduced work
Renseignement sur l'oeuvre Présentée Información sobre la obra Presentada Auskunft auf das stellt Werk
TITLE:
Titre - Título - Titel
"Catanzaro, fontana lungo le mura del San Giovanni"
Year of completion job:
Année / Año / Jahr
00/00/2007
Used technique:
Technique: Técnica: Technik: Técnica:
Acrylic, tile in ancient clay, brings lamp, different metals/ Acrylique, tuile en argile ancienne porte lampe métaux différents/ Acrílico, teja de arcilla antigua, entrega lámpara, metales diferentes/ Acryl, Dachziegel aus alter Lehm, es bringt Lampe, verschiedene Metalle/Acrílico, ladrilhe em barro antigo, traz abajur, metais diferentes.
Measures:
Mesures: Medidas: Maße: Medidas:
cm. 25x50
SIGNATURE:
Signature / Firma / Unterschrift
The signature is in the angle in low to the right: Sersalensis. La Signature est dans l'angle en bas à droite: Sersalensis. La firma está en el rincón en bajo a la derecha. Sersalensis. Die Unterschrift ist rechts im unteren Winkel. Sersalensis.
Dalla serie
Città d'Italia e del mondo
Introduzione alla nuova produzione dell'artista Sersalensis
L'Opera qui riprodotta è una lampada appliquer "bella di giorno utile di notte".
The work here reproduced is a lamp appliquer "beautiful in the daytime profit at night."
La obra aquí reproducida es una lámpara appliquer "bonito de día hábil por la noche".
L'oeuvre reproduite ici est la nuit pendant la journée une lampe "beau" appliquer utile.
Das hier wiedergegebene Werk ist tagsüber nachts eine Lampe nützlicher "schöner" appliquer.
O trabalho aqui reproduziu é um abajur appliquer "bonito
de dia ganhe à noite".
Ti piace questa
lampada
appliquer e vuoi acquistarla?!
Do you like this lamp
appliquer and wants to purchase him ?!
Plais-toi cette lampe
appliquer
et est-ce que tu veux l'acheter?!
¡Te gusta este lámpara
appliquer y quieres adquirirlo?!
Você gosta isto
Eu abajur
appliquer
e você quer o comprar?!
Gefall dieses Lampe appliquer und willst ihn kaufen?!